Friday Night Lights' Scott Porter has been rumored for a new role on ABC's Brothers & Sisters. Since he's being phased out of Friday Night Lights, we can think of nothing better. Here are five reasons why:
1. The character of Ryan - the long-lost Walker child - is an all-American JFK Jr. type. In other words, a Scott Porter type.
2. Friday Night Lights' decision to sideline Porter after four episodes this season leaves the leading man free to tackle another role.
3. There's nothing Scott Porter can't do. Drama? Comedy? Done and done.
4. There's nothing that Porter can't do well. Brilliantly, in fact. You can almost forgive him for being so impossibly handsome. (I said almost.)
5. On top of it all, Porter's one of the good guys - not just a class act but also a bona fide sweetheart. What more can we say?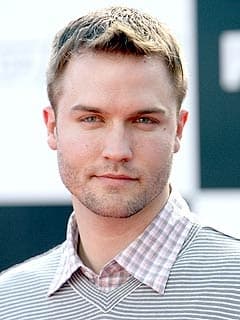 We understand that his character has to leave Friday Night Lights at some point. But for a new show, how can you not hire this man!?
Matt Richenthal is the Editor in Chief of TV Fanatic. Follow him on Twitter and on Google+.