What should you set your TiVo for tonight? And what should you say Ti-NO to?
Our staff combs through this evening's television listings and helps readers set their viewing schedules:
8 p.m. The bitch (named Serena) is back on Gossip Girl (The CW); Cloris Leachman might curse out the judges again on Dancing with the Stars (ABC); We have nothing funny to say about Chuck (NBC)
8:30 p.m. The reliably entertaining, quirky comedic brilliance that is How I Met Your Mother (CBS)

9 p.m. Will season three of Heroes maintain last week's momentum (NBC); Yes, Prison Break is still on (Fox)

10 p.m. It's the last season of Boston Legal (ABC); David Caruso has something profound to say on CSI: Miami (CBS); Oh, and it's okay to admit that you like The Hills (MTV), we won't tell anyone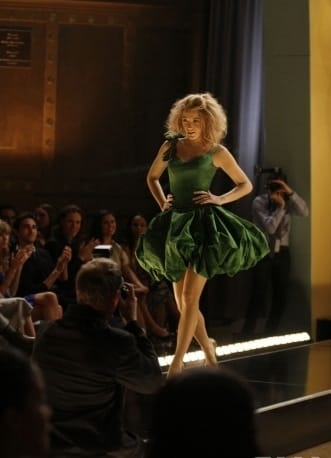 Even with an ugly dress and bizarre hair, Serena is the center of attention on Gossip Girl. We find her very attractive.
Avoid at all costs: Two and a Half Men (9 p.m. on CBS). It's the highest rated sitcom on television. Only you can help end the madness.
Matt Richenthal is the Editor in Chief of TV Fanatic. Follow him on Twitter and on Google+.