What should you set your TiVo for tonight? And what should you say Ti-NO to?
Our staff combs through this evening's television listings and helps readers set their viewing schedules:
8 p.m. Blair and Serena are making love (we wish!), not war, on Gossip Girl (The CW); Will Brooke Burke continue to dominate Dancing with the Stars? (ABC); Terminator: The Sarah Connor Chronicles (Fox) has been picked up for a full season.
8: 30 p.m. Get ready to laugh at How I Met Your Mother (NBC).
9:00 p.m. Evil is gathering on Heroes (NBC); A main character dies on Prison Break (Fox).
10 p.m. An all-new episode of CSI: Miami (CBS); The final season of Boston Legal (NBC) continues to wind down.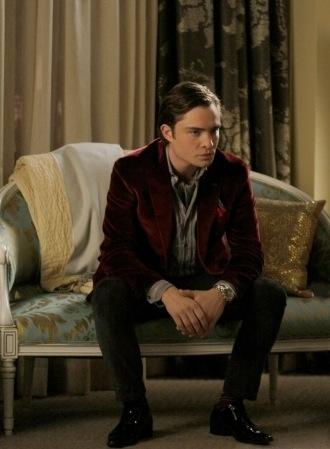 If Chuck Bass isn't the best character in TV history, who is? Catch him in (naughty!) action tonight on Gossip Girl!
Avoid at all costs: Wall Street Crisis: Is Your Money Safe? (8 p.m. on CNBC). The answer is "no." Move on.
Matt Richenthal is the Editor in Chief of TV Fanatic. Follow him on Twitter and on Google+.