Ready for a few more words from Megan Hauserman?
The eliminated Rock of Love Girls: Charm School contestant has dominated reality TV news since being voted off that show. Heck, she was even interviewed by TV Guide somehow!
Most recently, the former Playboy model sat down with VH1 to talk about how much she hated Rock of Love Girls: Charm School:
At what point did the misery set in?
Pretty much immediately. The living situation was worse than jail. The other girls were so antagonistic. Even though we had our own room and it was just me, Brandi and Lacey, all the other girls had a giant room to share and they were all jealous because we had the best room. They would just come into our room and antagonize us all the time. They never left us alone. They couldn't control themselves.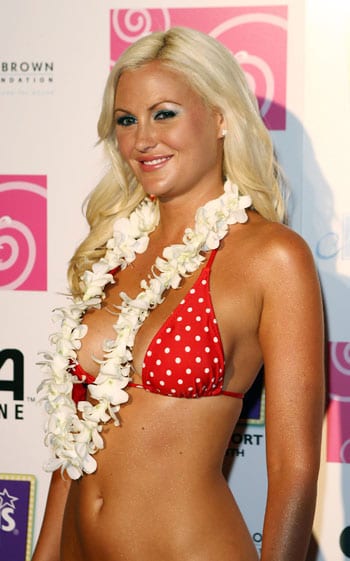 Did you see what Sharon said about you recently?
Yeah. All this time she's saying how smart I am, and then all of a sudden she's saying that I'm stupid and have a brain the size of a peanut? What the f*** is that? You know, she's supposed to be commended for being a great manager, when the only thing she's managed to do is watch her husband's brain turn into a vegetable.
Matt Richenthal is the Editor in Chief of TV Fanatic. Follow him on Twitter and on Google+.