What should you set your TiVo for tonight? And what should you say Ti-NO to?
Our staff combs through this evening's television listings and helps readers set their viewing schedules:
8 p.m. Jill gets exploited on Chuck (NBC); It's the first night of finals on Dancing with the Stars (ABC).
8:30 p.m. There are lots of naked men on How I Met Your Mother (CBS).
9:00 p.m. The eclipse is finally here on Heroes (NBC); Lucas travels to Hollywood on One Tree Hill (The CW).
10 p.m. The Soup Presents: Cold Turkey, Shows We Can't Quit (E!).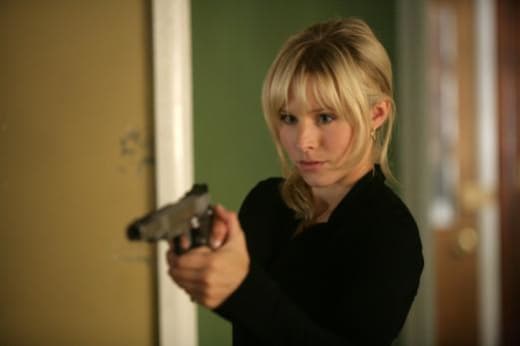 Tonight on Heroes, electrocution is not enough of a threat for Elle.
Avoid at all costs: My Own Worst Enemy (10 p.m. on NBC) - The show was lame enough before NBC announced its cancellation.
Matt Richenthal is the Editor in Chief of TV Fanatic. Follow him on Twitter and on Google+.