What should you set your TiVo for tonight? And what should you say Ti-NO to?
Our staff combs through this evening's television listings and helps readers set their viewing schedules:
8 p.m. Carrie Underwood and Brad Paisley host The Country Music Awards (ABC); Are people really watching Knight Rider (NBC)? 
9:00 p.m. More Kate vs. Megan cat fighting on Stylista (The CW)! Yes, there's another procedural drama on CBS: Criminal Minds.
10 p.m. It's the original Law & Order (NBC); The premiere of Top Chef: New York (Bravo).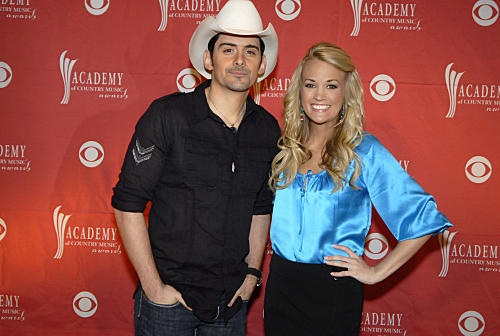 Carrie Underwood and Brad Paisley have a few trophies to hand out tonight.

Avoid at all costs: UFO Hunters (History Channel, 10 p.m.) - In this economy, how are these people still employed?
Matt Richenthal is the Editor in Chief of TV Fanatic. Follow him on Twitter and on Google+.