Gretchen Rossi may be the newest member of the Real Housewives of Orange County, but she has no problem speaking her mind.
How does she feel about veteran housewife Vicki Gunvalson, for example?
"I think sometimes Vicki is in her own little world and doesn't pay attention to anyone around her," Gretchen told E! Online earlier today. "It comes off very rude and very insensitive."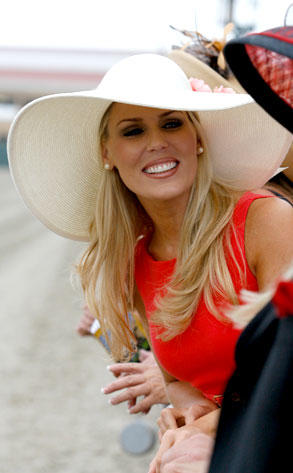 On the opening episode of the fourth season, Rossi's fellow housewives referred to her a "gold digger" because husband Jeff is 23 years her senior. Gretchen, who waited to marry Jeff until his suffering from acute leukemia was lessened, replied:
"I think people would have made assumptions if I had married him [when he was close to dying], and that's not the reason I was ever with Jeff... I really wanted to marry him when he was healthy enough to walk down an aisle. Jeff asked me many times to marry him while he was in the hospital and I said, 'I'm not doing that.'"
In closing, Rossi has a lot to say about housewife Tamra Barney, as well.
"You know, she was just really offensive to me in a statement that she made about Jeff. She just hit the wrong chord with me. The day before, we talked and she was my best friend it seemed like, but then the next night she was making comments about him. It was really hurtful."
Matt Richenthal is the Editor in Chief of TV Fanatic. Follow him on Twitter and on Google+.