What should you set your TiVo for tonight? And what should you say Ti-NO to?
Our staff combs through this evening's television listings and helps readers set their viewing schedules:
8 p.m. Might a romance blossom between Foreman and Thirteen on House? (Fox); A petty office is found dead on NCIS (CBS).
9:00 p.m. Paranormal bank robberies? Only on Fringe (Fox); How the heck is According to Jim still on TV?!? (ABC).
10 p.m. Enjoy Eli Stone before it goes off the air (ABC); a doctor vanishes on Without a Trace (CBS).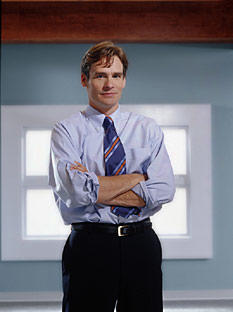 Never a featured character, Wilson is always good for a laugh on House.
Avoid at all costs: Real Housewives of Orange County (Bravo at 9 p.m.).  These women suck so hard.
Matt Richenthal is the Editor in Chief of TV Fanatic. Follow him on Twitter and on Google+.