What should you set your TiVo for tonight? And what should you say Ti-NO to?
Our staff combs through this evening's television listings and helps readers set their viewing schedules:
8 p.m. A not-so-merry Christmas Eve on Chuck (NBC); Sheldon follows holiday etiquette on The Big Bang Theory (CBS).
9:00 p.m. Michael undergoes surgery on Prison Break (Fox); It's the third volume finale on Heroes (NBC).
10 p.m. There's a violent street gang at work on CSI: Miami (CBS).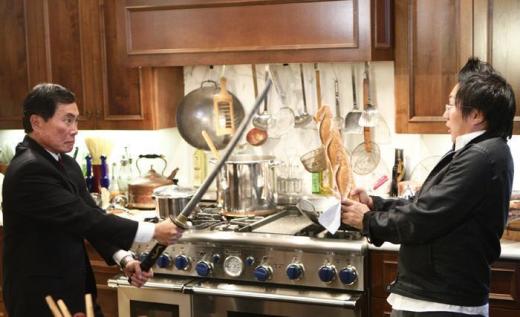 Hiro has been stuck in the past, and in awful story lines, throughout the third volume of Heroes.
Avoid at all costs: It's Me or the Dog (Animal Planet at 9 p.m.). It's good TV or awful.
Matt Richenthal is the Editor in Chief of TV Fanatic. Follow him on Twitter and on Google+.