As previously reported, Kandice Hutchinson - known as Kandi on A Double Shot at Love and eliminated on the show's second episode - was killed on October 21.
A new police report indicates that the fatal car accident was the result of street racing.
According to The Dallas-Fort Worth Star Telegram, toxicology tests conducted on Kandi after her death showed that she had a blood-alcohol level of 0.24, three times the legal limit in Texas.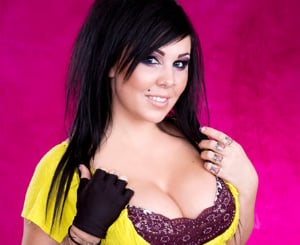 Police say that the reality show contestant and the driver of a Mazda 6 were on the road at approximately 2:30 a.m. when they chose to race.
The race was reportedly interrupted by an Mustang in the center lane, as witness reports state Hutchinson moved her car into the right lane to pass the Mustang, while the Mazda she was racing passed the Mustang on the left side.
Soon after, both Kandi and the other driver lost control of their vehicles. After passing the Mustang, Hutchinson veered across the center lane, struck the Mazda and careened into the concrete median in the center of the highway.
Hutchinson, who was not wearing a seatbelt, was ejected from the car and died at the scene.
Matt Richenthal is the Editor in Chief of TV Fanatic. Follow him on Twitter and on Google+.