As fans wait four more weeks for Heroes to return with its fourth volume (set to premiere on February 2), Kristin Dos Santos from E! Online has revealed a pair of spoilers for "Fugitives."
Here's a look at what the television columnist has to report:
Nathan will immediately grow close to the president, thanks to his inside information about his former friends; speaking of power, remember how it corrupts absolutely? Well, Nathan has gone very bad. Among the first people he sells out? A certain icy blonde.
Hiro and Ando are getting a lair!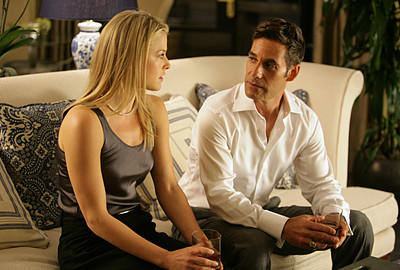 Nathan's relationship with Tracy started out well. It might not end that way.
Matt Richenthal is the Editor in Chief of TV Fanatic. Follow him on Twitter and on Google+.