Following a three-hour finale of The Bachelor, during which Jason Mesnick chose Melissa Rycroft and then dumped her five televised minutes later for Molly Malaney, many viewers are accusing ABC of setting them up with a pre-arranged, contrived conclusion.
Why would the network do such a thing? For these types of ratings, of course:
The Bachelor enjoyed its most watched season finale (15.5 million viewers) since Bob Guiney couldn't quite pop the question to Estella Gardinier in 2003.
The numbers for The Bachelor: After the Final Rose were off the charts: it was the seven-year-old franchise's biggest post-finale special in viewers (17 million).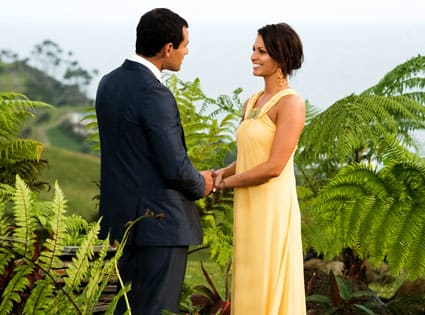 Among other primetime pickings:
The Big Bang Theory (10.9 million) and How I Met Your Mother (11.1 million) were their usual popular selves.
Its seven million viewers was actually an improvement for Heroes over last week.
Matt Richenthal is the Editor in Chief of TV Fanatic. Follow him on Twitter and on Google+.