We really had high hopes for this episode of Heroes.
But "1961" never seemed to fulfill its promise, as there were too many plot holes (why, exactly, couldn't Alice accompany her sister on the escape years ago? Because the storyline required her to stay behind?), as well as an overall pointless feeling when the hour ended:
Angela brought everyone to Coyote Sands, making such a big deal out of reuniting the family... for what purpose? How was that plan ever supposed to affect the ongoing issue of Danko and Sylar? It just never came together for us.
How about you? Read our detailed recap of "1961" if you missed it and please write in and let us know what you thought of this installment. Did the light shed on Angela's past seem worthwhile or useless to you?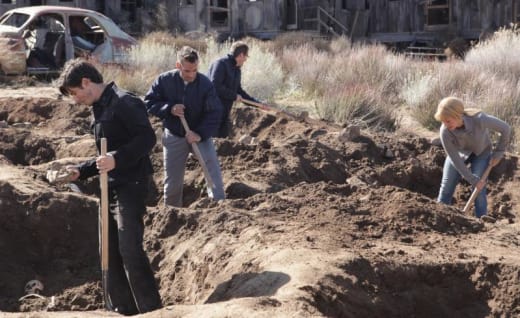 What did you think of the developments at Coyote Sands? Talk about it now in our
Matt Richenthal is the Editor in Chief of TV Fanatic. Follow him on Twitter and on Google+.