While numerous television critics came down hard on the third season of Heroes, star Jack Coleman says the show wasn't given the credit it deserved.
"I think the entire second half of that volume 'Fugitives' was really strong, and I wish critics would start paying attention to it. It was as good as anything we did in the first season," the man that plays HRG told TV Guide Magazine.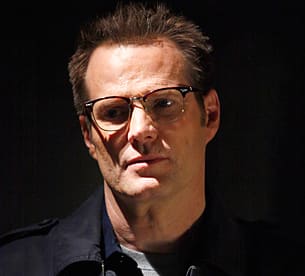 The actor is excited that Bryan Fuller is back as a writer, as Coleman can't wait to start shooting the next volume, titled "Redemption."
"I love [the story of] Sylar stuck in Nathan's body. There's all kinds of potential for a Jekyll and Hyde story: two souls in a battle for possession of one body," he said, adding that viewers haven't seen the last of Zachary Quinto. "The stories are really juicy. It's about the heroes touching base with who they are and getting back to what's important to them. I'm very excited."
Matt Richenthal is the Editor in Chief of TV Fanatic. Follow him on Twitter and on Google+.