Michael Cudlitz has appeared on a number of TV shows, from Beverly Hills, 90210 to NYPD Blue.
But the actor has found a home on Southland, which recently got picked up for a second season.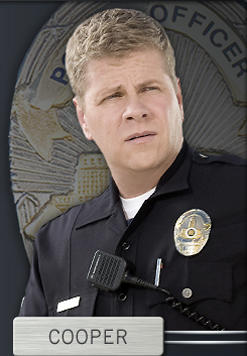 He spoke to TV Guide Magazine this week about the character of John Cooper. Here are a few excerpts from the interview:
On John Cooper: He's a wonderfully complex character. He's very aggressive with his training. He takes his work very, very seriously. And because of that, he's very misunderstood in his personal life, which is also very complex. The character is gay.

On his character in the closet: We'll find out who knows and why and when he talks about it and when he doesn't. It's a non-issue for most of the people he works with, though he may come in contact with someone who has a problem.

On being in a relationship: That will be revealed as the show goes on. He wants to be happy. He wants to be in love. We've met his ex-wife. They're very, very close. There are no children, not that I'm aware of.
Matt Richenthal is the Editor in Chief of TV Fanatic. Follow him on Twitter and on Google+.