Earlier this week, Myammee was crowned the winner of I Love Money 2.
As the reality TV star goes on about in a new interview with VH1, she still can't believe she was victorious. Here are a few excerpts:
On winning: It is still kind of unreal to me right now, because as someone coming from my background, someone who grew up in Miami-Dade, Liberty City, you would never expect somebody like me to really win. I just want everybody to know that it's really like you can win it. If you just put your mind to it, you really can get it done. You just have to make sure you stay focused and have the right people around you.

On the key to her success: I came not to make any friends (even though I did). I came to try and win the money the best I could. And I did what I had to do to get it done, in all areas. Of course, I had a couple people around me motivating me to keep going even though I wanted to quit and say f*** it. Tailor Made kept me there.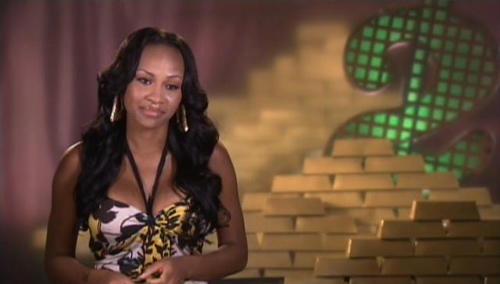 Did Myammee deserve the cash prize that went to the winner of I Love Money 2?
Matt Richenthal is the Editor in Chief of TV Fanatic. Follow him on Twitter and on Google+.