Danielle Staub might be an ex-con with a former penchant for cocaine and stripping, but don't ask her to make apologies for what she's gone through.
In an interview with Nightline, which will air Monday night, The Real Housewives of New Jersey cast member refused to address the specifics of her past. She also refused to feel guilty about them.
"I'm just going to say I am a work in progress," Staub said. "If people have issues with me, I am not going to apologize for [it]. That's their problem. But I am, have been, a loner my whole life. And I'm OK. I'm still around."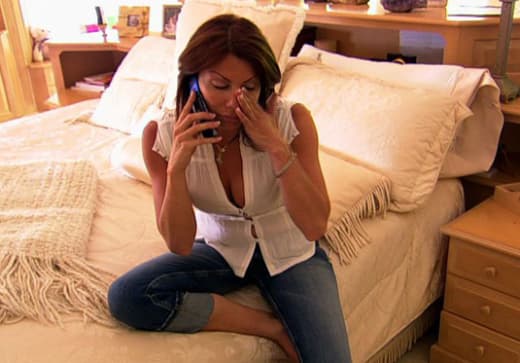 In spite of everything - or likely because of everything, as the stories have created quite a few headlines for her - Danielle has no regrets on joining the show.
"I don't regret doing it. Any journey there's a beginning, a middle and end, and my journey and my life are not over. I'm on a journey."
Matt Richenthal is the Editor in Chief of TV Fanatic. Follow him on Twitter and on Google+.