Alex Lambert is gay, dating Drake LaBry and proud of it.
Conversely, Simon van Kempen is straight, married to Real Housewife of New York City Alex McCord and intent on clearing up rumors to the contrary.
"If I was gay, I would be gay, but I'm not!" Simon said to Us Weekly yesterday. "I don't want to have sex with men!"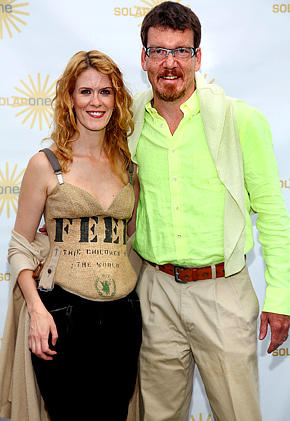 For awhile now, the stars of the hit Bravo series have mocked van Kempen for his love of shopping and general pampering. Heck, on the recent reunion show, Jill Zarin flat out told McCord that Simon is gay... he just doesn't know it yet.
"If other manifestations of gay means that I like to wear nice clothes and go shopping, then I guess that's fine!" he said. "I love fashion, but I love my beautiful wife. That makes me gay?"
No. But this sort of public denial makes you an insecure attention whore.
Matt Richenthal is the Editor in Chief of TV Fanatic. Follow him on Twitter and on Google+.