Rose Byrne spoke to TV Guide Magazine this week and we wish we could say she delivered a slew of Damages spoilers.
Alas, the actress seems as clueless about season three as we are. Here are excerpts from her interview with the publication:
On the new season of Damages: We start up again in September. Hopefully, by late august, they'll start filling me in on what's happening…..They said things off hand at the end of last season, but really I'm sure it's all brewing now inside their little writer's den.
On being surprised by the show's twists/turns: I have huge arguments with the writers all the time. "What am I doing? Why are you telling me now? I only have five minutes till set?" That's TV. You know, Tate Donovan loves working like that. I think he finds freedom in the fact that you just have to make a choice really quickly about things they throw at you. I still get frustrated. I just prefer to have more time with the text, but you know, that's just the way it goes.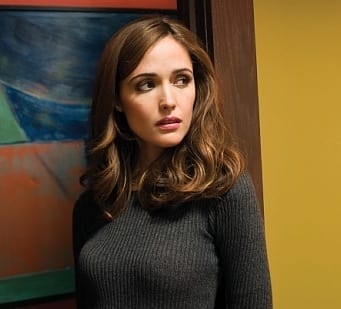 Matt Richenthal is the Editor in Chief of TV Fanatic. Follow him on Twitter and on Google+.