Get ready to hear a lot about The Mosaic Collective this fall.
What does this term refer to?
On ABC's new, promising, mysterious drama, FlashForward, the world blacks out for over two minutes, sees visions of the future and then awakens again in the present day.
The show proceeds to center around the FBI's investigation into this phenomenon; enter The Mosaic Collective.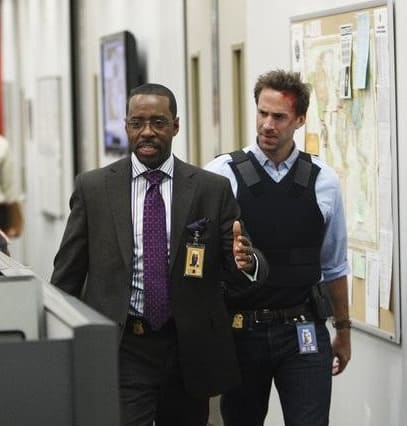 Agents attempt to gather data from the visions of the globe's population, via the Internet, in order to create a profile of what's to come. They label this endeavor "The Mosaic Collective."
Cool, huh?
Even more intriguing: in one FBI agent's flash forward, he actually sees himself looking at this investigation board. As a result, he starts the current investigation based on what he remembered seeing months down the line.
Make sense? It will when FlashForward premieres on ABC in September.
Matt Richenthal is the Editor in Chief of TV Fanatic. Follow him on Twitter and on Google+.