As previously reported, Kim Zolciak told the police in April with that castmate NeNe Leakes choked her.
Now, the Real Housewife of Atlanta has expounded on those charges in the press. Late last week, she told E! News:
"She lunged to me and put both of her hands around my neck and shook me. I'm talking, kept both hands around my neck for over a minute. I couldn't breathe. I couldn't move. I couldn't do anything."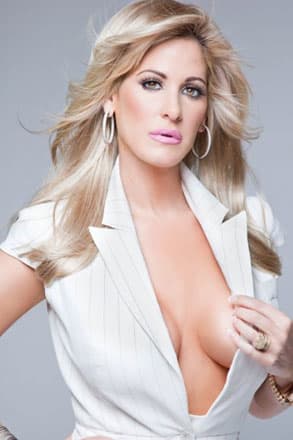 Zolciak was able to call the cops, however, and says there are a pair of witnesses on the police incident report that back up her tale; they are actually producers on the Bravo reality show.
Why didn't Kim press charges at the time? Because she thought perhaps Leakes NeNe was having a bad day and "I was just in a bad place at the wrong time, because I know that NeNe does have a good heart underneath all her bulls--t."
What is NeNe's side to this accusation? It's quite simple, really:
"This girl is the biggest liar of them all. Kim lies so much its ridiculous."
Matt Richenthal is the Editor in Chief of TV Fanatic. Follow him on Twitter and on Google+.