The biggest storyline entering the new season of How I Met Your Mother is, of course, Robin and Barney's relationship. That will be the main focus on Monday night's premiere episode.
But series creator Carter Bays told TV Guide that fans have another milestone to look forward to later in the year.
"We're going to meet Lily's dad later in the season. He hasn't been cast yet," he said. "It will sort of explain a lot about Lily: why she is the way she is, why she's kind of a control freak."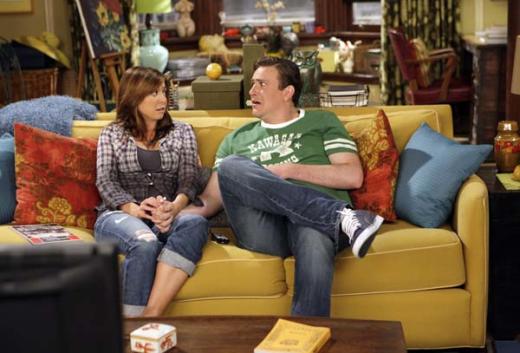 Loyal fans will recall that Mr. Aldrin was not present at Lily and Marshall's wedding a few years ago. But's there a reason for that, Bays said.
"It's a bit of an estranged relationship and he's going to come back into her life. We find out he wasn't the best dad. It's sort of at the root of why Marshall's very gung-ho about having kids and Lily not so much."
Matt Richenthal is the Editor in Chief of TV Fanatic. Follow him on Twitter and on Google+.