Try to contain your excitement over this news: reality TV is about to welcome back one talentless star; and introduce another to the masses.
First, Holly Madison is returning to the only industry she can succeed in. The former Girl Next Door will begin filming Planet Holly in Las Vegas on October 12.
"There will be elements of The Girls Next Door in my show because there is such a fan following for it. It's all good-natured and not mean like other reality shows. I'm really excited about the new series because I am also getting a legitimate co-producer credit for all the work I do behind the camera. It's not a vanity credit. I'm super excited to learn from the best and take on new responsibilities."
We're equally excited to watch Holly's life on screen... NOT!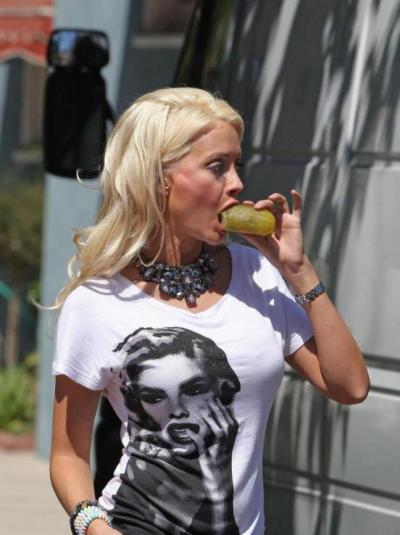 Meanwhile, Tinsley Mortimer is apparently famous. The CW will follow around this Manhattan socialite for at least eight half-hour episodes this fall.
Described in newspapers as "New York's pre-eminent young socialite," Mortimer is actually in her 30s. She appeared on the season two premiere of Gossip Girl as a guest judge on Bravo's Fashion Show this summer.
We hate her already.
Matt Richenthal is the Editor in Chief of TV Fanatic. Follow him on Twitter and on Google+.