Jaimee Grubbs recently appeared on VH1's Tool Academy, as she aimed to straighten out her annoying boyfriend Shawn.
But that's not why the former reality star is currently in the news.
According to a story in Us Weekly, Grubbs claims she's been sleeping with golfer Tiger Woods for 31 months! She claims the pair met in 2007, have engaged in 20 sexual encounters since - and she has the text messages to prove it!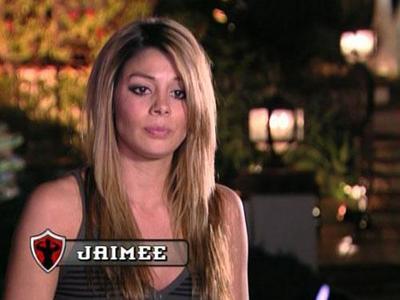 Jaimee Grubbs is a 22-year old cocktail waitress that hails from California and says she met Tiger in Las Vegas.
Could she be telling the truth about having Woods' driver stuck up her hole a few times? Yes. Might she also be following the lead of Rachel Uchitel and just trying to make money off Tiger's new, sleazy image? Definitely.
Either way, she should be on the lookout for Elin Nordegren.
Matt Richenthal is the Editor in Chief of TV Fanatic. Follow him on Twitter and on Google+.