You got us, Lie to Me.
With a packed Monday night of television each week (Heroes, House, Dancing with the Stars, Gossip Girl), most TV Fanatic staff members have never seen this Fox drama.
But that will change for the episode "Pied Piper," as producer Shawn Ryan has recruited a slew of guest stars for the installment, all of whom are former cast members of The Shield; i.e. the best show in the history of television.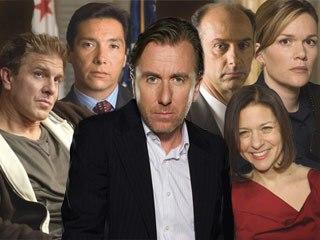 Ryan, of course, created The Shield, which ran on FX for seven seasons.
The aforementioned episode, airing in early 2010, focuses on Lightman and Zoe, as they wonder whether they sent an innocent man to prison nearly two decades earlier for murdering a young boy.
Entertainment Weekly reports the following Shield alumni will take on the following roles:
David Marciano: the accused Death Row killer.
Cathy Cahlin Ryan: his ex.
David Rees Snell: his snitch of a brother.
Catherine Dent and Benito Martinez: the aunt and uncle of the late child.
Kenny Johnson: a person of interest in the case.
Do yourself a favor: watch this Lie to Me episode.
Then, do yourself another favor: purchase all seven seasons of The Shield. You can thank us later.
Matt Richenthal is the Editor in Chief of TV Fanatic. Follow him on Twitter and on Google+.