Because Heroes is currently filming its final episode of season four, creator Tim Kring can say with "complete clarity" that Adrian Pasdar won't return to the series.
The actor's character leaped to his death on "The Fifth Stage," the final Heroes installment of 2009.
"We started discussing it at the end of last season, when we actually killed the character," Kring told Fancast.com in an interview, "so it really just became a matter of how and when."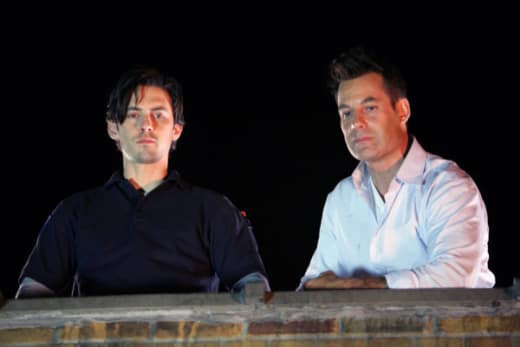 Nathan might be gone, but his relatives Peter and Claire remain. How will his death impact their relationship?
"They are able to sort of bond over the loss of their brother and father," Kring said. "So you will see those stories start to collide."
When Heroes returns - with a two-hour episode on January 4; and then at 9 p.m. on Mondays, following Chuck, beginning on January 11 - Samuel's seemingly sinister plan will "crank up and build to a crescendo," Kring added. We'll be interested to see what that entails.
Matt Richenthal is the Editor in Chief of TV Fanatic. Follow him on Twitter and on Google+.