Might our dreams finally come true?
For years, as his character has grown more and more useless and directionless, we've begged Heroes to give Sendhil Ramamurthy the Adrian Pasdar treatment; i.e. boot him off the show.
Now, due to circumstances outside the struggling show, Ramamurthy may be on his way out.
The actor has joined the cast of NBC's comedic pilot Rex Is Not Your Lawyer. It's scheduled to premiere in the fall of 2010 and Ramamurthy would play an attorney that's friends with the show's title character. He'd be a regular.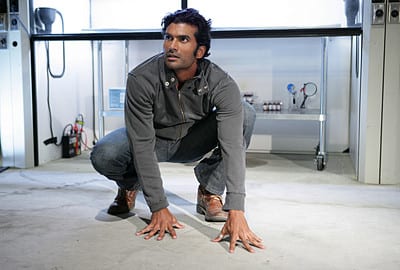 Rex is Not Your Lawyer will also star David Tennant, Abigail Spencer and Jane Curtin.
It's produced by the same company behind Heroes, and will air on the same network; therefore, Ramamurthy could conceivably be available for both shows.
But is Mohinder such a vital part of the Heroes cast that such a move is necessary? Or, as the TV Fanatic staff has argued for multiple seasons, is it time for Heroes to bid farewell to this pointless doctor once and for all?
Jane Curtin also has been cast in the pilot that stars David Tennant as Rex Alexander, a top Chicago litigator who begins suffering panic attacks and takes up coaching clients to represent themselves in court.
** UPDATE: Jerry O'Connell has replaced Ramamurthy in this role. No word about what that means for the future of Heroes.
Matt Richenthal is the Editor in Chief of TV Fanatic. Follow him on Twitter and on Google+.