While TV fans may have screamed over the news that Joe Manganiello has landed the role of Alcide on season three of True Blood, the actor himself isn't afraid to share his initial reaction over the news.
"I started crying," he told Entertainment Weekly. "I was just so excited. It's a dream come true. When I was a little kid, the nun at my elementary school said if you pray for something hard enough, it'll happen. And I would pray every day with all of my heart that God would turn me into a werewolf."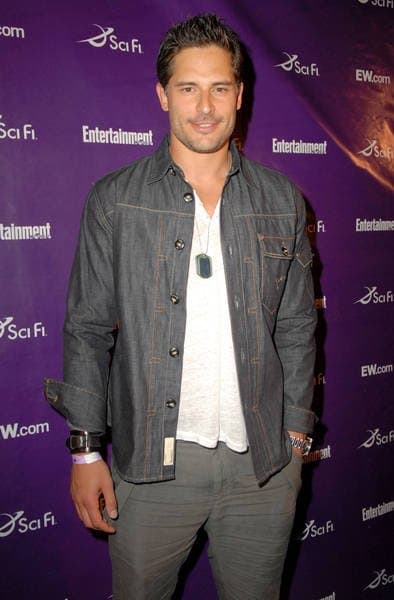 In the rest of the interview, Manganiello touches on how many episodes of True Blood he's seen and when he starts filming. Excerpts follow...
Is he a fan of the show? Huge fan. I've seen every episode.
When does he start shooting? Late January. Every day right now is all about the Werewolf Workout. It consists of Krav Maga, which is an Israeli fighting technique, and Cross Fit, which is kind of a gnarly crazy high-intensity workout. I'm doing a little bit of weights in between.
Why the workouts? I see the character as having a big chest, big arms; ripped the way an animal would be. Vampires have a supernatural strength to them, so you can have a vampire that is a little slighter. But a werewolf is this big, powerful, half man, half animal.
Matt Richenthal is the Editor in Chief of TV Fanatic. Follow him on Twitter and on Google+.