Darn you, American Idol!
With the Fox juggernaut returning to the air next week, other networks are changing around their schedules to avoid matching up against the ratings machine.
The latest switch involves FlashForward: ABC has pushed back its return date from March 4 to March 18. In order to make up for this delay, the series will air a two-hour episode on that latter date; as well as a two-hour season finale.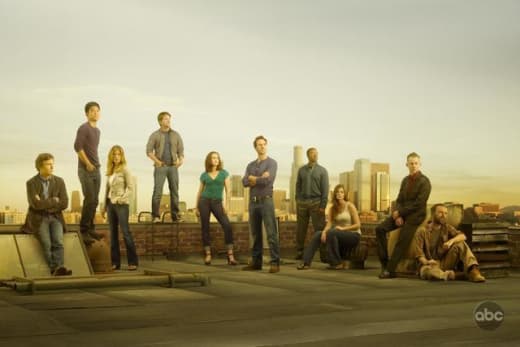 What will this change mean to the important show date of April 29?
"We don't know," said producer David Goyer. "That may be one of the casualties of American Idol."
Really?!? Seems like a drastic measure for FlashForward to take - essentially changing around its major storyline and the focus on that key date - out of American Idol fear. Doesn't seem like ABC has a lot of confidence in this show, does it?
Matt Richenthal is the Editor in Chief of TV Fanatic. Follow him on Twitter and on Google+.