As if painfully slow storytelling and an utter lack of suspense and logic weren't clear enough signs that Heroes is a mess, consider this:
The show's creator and one of its stars can't even get on the same interviewing page!
Earlier this month, Tim Kring spoiled the conclusion to the lame Hiro/Charlie storyline. Will Hiro find his long lost love? Find out now.
But in a new interview with TV Guide, Masi Oka tried to tease upcoming events related to his character, saying:
"Let's put it this way: He has to find Charlie and it will be resolved by the Winter Olympics. I can't say what kind of reunion it will be, but there will be a resolution. Whether it's good or not, the audience will have to decide."
Don't worry, Masi: we'll gladly chime in with our thoughts, just as we did when reacting to last week's awful episode.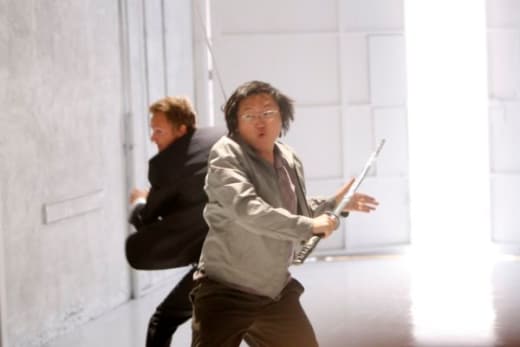 As for whether or not Heroes will see a fifth season, the actor (shockingly!) thinks there ought to be one:
"I haven't gotten any word on a renewal, but everyone agrees the show does deserve a proper ending, just because we want to pay homage to fans who have stuck with us from the beginning... Hopefully it won't be like The X-Files where we need a movie to wrap things up."
We agree. Charging fans $10 to watch Heroes would be biggest rip-off since the 2000 Presidential election.
Matt Richenthal is the Editor in Chief of TV Fanatic. Follow him on Twitter and on Google+.