Fans of True Blood are thrilled that Alan Ball stumbled across Charlaine Harris' "Southern Vampire" book series.
Because he "got into Sookie and the world and the characters, and looked forward to going to bed every night" because that's when he read about them, Ball went on to create HBO's hottest show.
In a new interview, the man behind True Blood explains how the drama deviates from Harris' novels and points to the one character whose positive reaction from fans he never saw coming...
On the show vs. the books: "The main story is the same. We diverge mostly in the secondary characters. The books are sort of Sookie's story, what happens to her. The other characters disappear if they're not in a scene with her. We have diverged, certainly in the storylines for Tara and Lafayette, but we've tried to remain very true to the spirit of the world."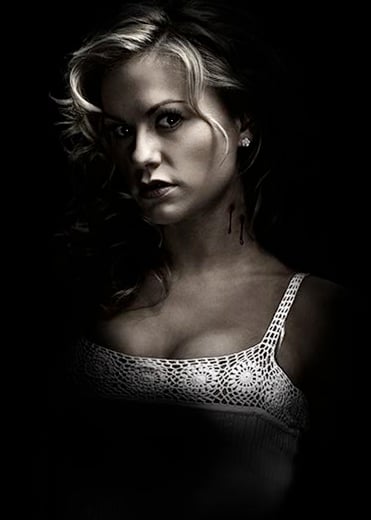 On Lafayette: "Lafayette is very small in the book. Nelsan Ellis, the actor we cast, channeled something from somewhere that is kind of amazing.. I think Nelsan is the one [who was most surprising] – I had no idea that that would happen."
On the show's popularity: "It feels fantastic. It feels great for people to respond to the show as much as they do. It's really, really exciting."
Regarding any True Blood spoilers for next season, Ball - who signed a new two-year deal to run the series - said it's "a big Eric season."
Commence celebrating, ladies.
Matt Richenthal is the Editor in Chief of TV Fanatic. Follow him on Twitter and on Google+.