Following a four-month hiatus, V will need to ratchet up the excitement in a major way if it hopes to return to ABC this fall.
This is a good start: before the season is through, Valerie (who is unaware her fiancee is a Visitor) will give birth... to a reptile!
Executive producer Scott Rosenbaum confirmed as much to TV Guide Magazine this week, telling readers they will have an idea of what's been born "and an understanding of what could be coming" before the season concludes.
"The birth is going to be less interesting than the stories beforehand," Rosenbaum teased. "What happens when the baby kicks? Or when Val gets her ultrasound?"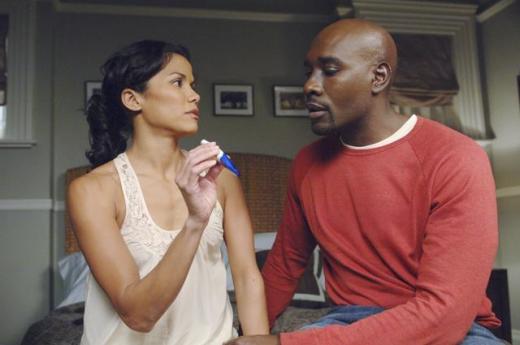 Is there a pregnancy test sign for alien?
V returns on March 30. We strongly recommend the series, and can help viewers catch up on the first four hours of it via our detailed episode guides.
Matt Richenthal is the Editor in Chief of TV Fanatic. Follow him on Twitter and on Google+.