This much we already knew: Scott Bakula will return to Chuck this season as the title character's father.
Creator Josh Schwartz has said his character's arc will be "the biggest thing we've ever done on the show."
This much we just found out: Schwartz and fellow producers are casting for younger versions of Chuck and Ellie. These actors will appear in a flashback sequence in the May season finale.
Combine the return of Chuck's dad with this flashback news and you get... we have no idea. But it's season finale fodder that fans can banter and wonder about for weeks. Let it begin!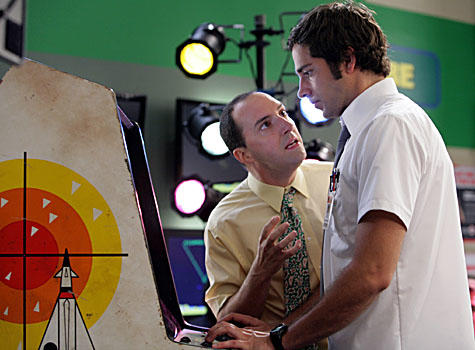 Matt Richenthal is the Editor in Chief of TV Fanatic. Follow him on Twitter and on Google+.