On this week's all-new episode of The Ghost Whisperer, Ned's Occult Anthropology Professor is stalked by a secret admirer.
Naturally, because this is The Ghost Whisperer, the stalker in question is deceased. What will it take to solve the mystery? Melinda and a Ouija board.
Comedian Margaret Cho guest stars as the trouble professor. Get an early look at her on the CBS drama below: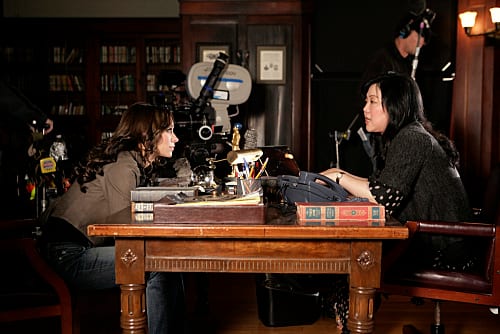 Remember to return to TV Fanatic each week for the latest Ghost Whisperer reviews.
Below, you can watch the official CBS promo for this episode.
[video url="http://www.tvfanatic.com/videos/dead-to-me-promo/" title="Dead to Me Promo"] [/video]
Matt Richenthal is the Editor in Chief of TV Fanatic. Follow him on Twitter and on Google+.