NBC airs the season finale of Heroes tonight. Might it also be the series finale? If anyone with half a brain cell works at that network, yes.
Here's a full rundown of the night's TV listings...
8:00 p.m. Cuddy takes center stage on House (Fox); Shaw teams up with Sarah on Chuck (NBC); Ted goes on a blind date (CBS); Jake continues to read from cliche-laden cue cards on The Bachelor (ABC); There's a surprise for Nathan and Haley on One Tree Hill (NBC).
8:30 p.m. Bilie is off to Zack's high school reunion on Accidentally on Purpose (CBS).
9:00 p.m. Charlie's jealousy is a problem on Two and a Half Men (CBS); Lux gets suspended on Life Unexpected (The CW); Heroes, thankfully, concludes its fourth season (NBC); Jack meets Vladimir on 24 (Fox).
9:30 p.m. Leonard must choose between Sheldon and Penny on The Big Bang Theory (CBS).
10:00 p.m. Joe Torre makes a cameo on Castle (ABC).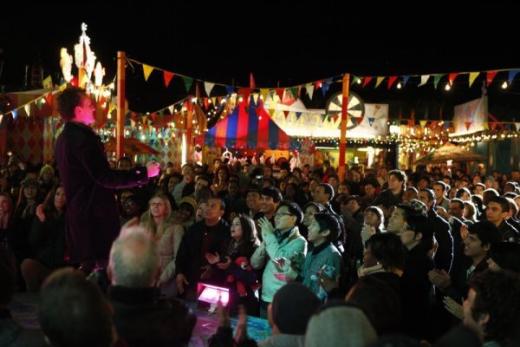 YAY, IT'S OVER: A large audience turns out to cheer on the conclusion of Heroes on NBC tonight.
Matt Richenthal is the Editor in Chief of TV Fanatic. Follow him on Twitter and on Google+.