There may still be months to go until season three of True Blood debuts, but HBO is already hyping the show's new set of episodes.
Over the next 12 weeks, the network will release various promotional photos. It began the effort with this poster.
"We're starting pretty far out and striving to empower the show's rabid fan base with key pieces of content," said Courteney Monroe, Executive Vice President of Consumer Marketing at HBO.
The posters have no connecting theme, but they coincide with HBO re-airing season two. As for the latest?
It's a play on the term "MILF." If you don't know what that stands for...well, study the letters below, think of Eric or Bill naked, and you may get the idea...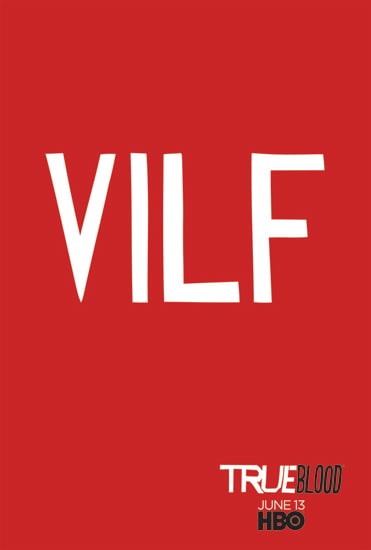 Matt Richenthal is the Editor in Chief of TV Fanatic. Follow him on Twitter and on Google+.