While True Blood fans have the third season premiere date of June 13 circled on their calendar, they can also keep this in mind:
May 25.
On that date, the show will release its season two DVD, along with its second-ever soundtrack. The latter will feature new singles from Beck, and Lucinda Williams; along with classic tracks from Bob Dylan, 13th Floor Elevators, and Screamin' Jay Hawkins.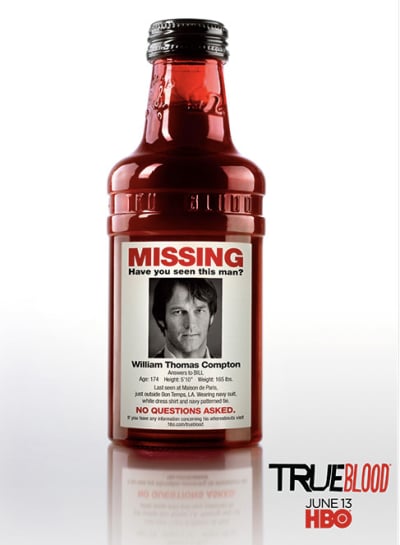 Visit our section of True Blood spoilers for a detailed look at what's ahead.
Behold the album full track listing:
"Howlin' For My Baby" – M. Ward
"Evil (Is Going On)" – Jace Everett & CC Adcock
"Bad Blood" – Beck
"How To Become Clairvoyant" – Robbie Robertson
"Shake And Fingerpop" – Jr. Walker and The All Stars
"Frenzy" – Screamin' Jay Hawkins
"Kiss Like Your Kiss" – Lucinda Williams w/Elvis Costello
"Gasoline And Matches" – Buddy & Julie Miller
"You Did (Bomp Shooby Dooby Bomp)" – Chuck Prophet
"You're Gonna Miss Me" – The 13th Floor Elevators
"Fresh Blood" – Eels
"The Forgotten People (Bon Temps Remix)" – Thievery Corporation
 "New World In My View" – King Britt & Sister Gertrude Morgan
 "Beyond Here Lies Nothin'" – Bob Dylan
 "Bad Things (Acoustic)" – Jace Everett 
"Ain't No Invisible Man" – Jakob Dylan
"You Can't Drive Me Away" – Stone Temple Pilots
 "Dig" – Headbone featuring Bubba Kendall
Matt Richenthal is the Editor in Chief of TV Fanatic. Follow him on Twitter and on Google+.