While female fans of True Blood are still buzzing over Eric's sexual stamina (and naked rear end) on the third season premiere, many male viewers are likely wondering:
Wait, who was that nude, tied-up beauty on the receiving end of Eric's six-hour long sessions?
Her name is Natasha Alam, she'll recur this season as the character of Yvetta, she covers the latest issue of Playboy and she spoke to TV Fanatic about landing the role:
TV Fanatic: How did the role on True Blood come about?
Alam: I'd been auditioning for True Blood since the pilot aired, but never landed any roles.  I almost gave up on getting on this show.  However, my audition for Yvetta was excellent and I felt really confident about the way I portrayed the character, but I still didn't think that I would actually book it, so when I finally got the news I was ecstatic.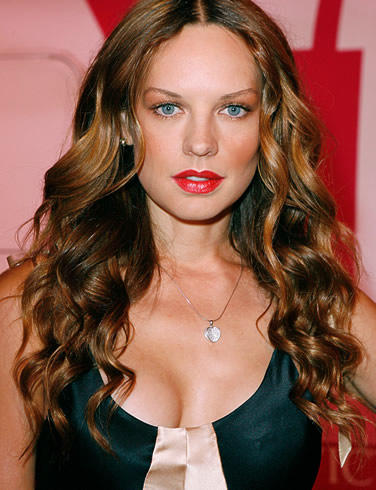 TVF: Were you a fan of True Blood before landing this role?
Alam: I loved the show right from the pilot, but, unfortunately, I couldn't watch it all the time because I became a mom in 2009, so I don't have as much time now
TVF: Are you on Team Eric or Team Bill?
Alam: That's a tough choice, but I'm kind of leaning towards Team Bill a little more.
TVF: On the season three premiere, Eric had sex with your character for six hours? What's the longest you've ever gone with a man?
Alam Oh boy!  I've never really counted it.  When you are at it, time just stops, and when you're done... oops, the whole night has passed!
Matt Richenthal is the Editor in Chief of TV Fanatic. Follow him on Twitter and on Google+.