True Blood Warning: Tommy Mickens Will "Bring Bon Temps to Its Knees"
Matt Richenthal at .
Sam's family got its first taste of Bon Temps last week.
And while their meal at Merlotte's didn't end well, it apparently made a major impressions on Tommy: according to actor Marshall Allman, his character will soon be employed by his brother - and will also stir up some major trouble around town.
A source told E! News that Tommy is intent on "bringing Bon Temps to its knees," while Allman himself added:
"People will see that I have a heart... but I suffered a lot of dysfunction, and I just need a lot of love.... I go in and have a lot of fun. There's not an impulse that I don't act on. I'm tons of fun. And then I'll take your wallet, [and]  I'll also steal your girl."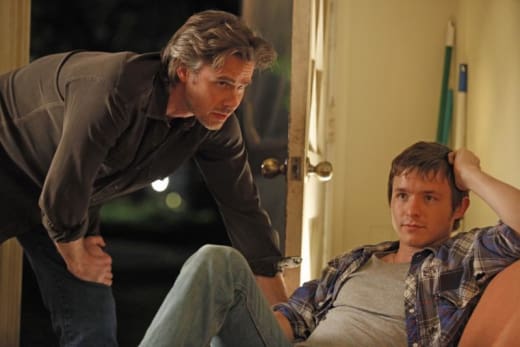 Hmm... if this spoiler is any indication, he's likely referring to Hoyt's girl. Leave Jessica alone, Tommy!
Matt Richenthal is the Editor in Chief of TV Fanatic. Follow him on Twitter and on Google+.