Adam or Raj?
That's the question Divya faces on Royal Pains... sort of. It's clear which of these men the character wants to date - but there's also that pesky issue of an arranged marriage with the latter.
"Adam is the epitome of what Divya's always been looking for. He's the guy who moves her heart more than anything," Reshma Shetty tells TV Guide of the recent Hank Med client. "With Adam, Divya is definitely capable of having a spark with someone and it was there."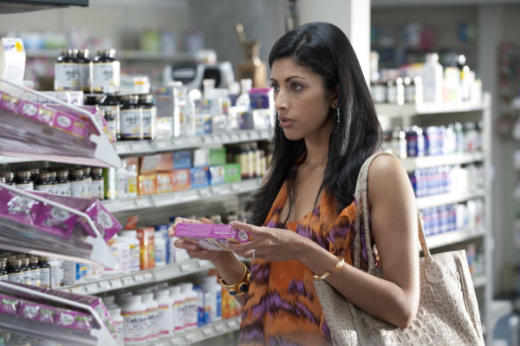 Of course, Divya has been promised to Raj, who lives thousands of miles away in London. When the characters smooched last season, Shetty says: "I interpreted it was that after the kiss, I realized that's the one thing that myself and Raj don't have. It's that spark that's just not there."
So, will Divya go against her family and pursue Adam?
"Here's this woman who really hasn't been given the choices. Her parents didn't allow her to choose what she wanted to do," Shetty says. "Now, she's again in this situation of should I marry this guy? He's perfect in every way and it's the life that my parents have instilled in me that I should have, but is that what I want?"
If that question is not answered before the summer season of Royal Pains concludes, fans should take note of a recent USA network announcement: the show will return in January.
Matt Richenthal is the Editor in Chief of TV Fanatic. Follow him on Twitter and on Google+.