Chuck already has the nerd demographic wrapped up.
Now, it's going after all warm-blooded males in general.
With Olivia Munn already set to guest star on the Chuck season premiere, the show has announced the casting of Stacy Keibler as well. This former WWE Diva - who has appeared on Psych and How I Met Your Mother - will actually take on the same role as Munn on the series' third episode.
Both will play undercover agent Greta, a recurring character to also be portrayed by Isaiah Mustafa (yes, the Old Spice dude) on the spy dramedy.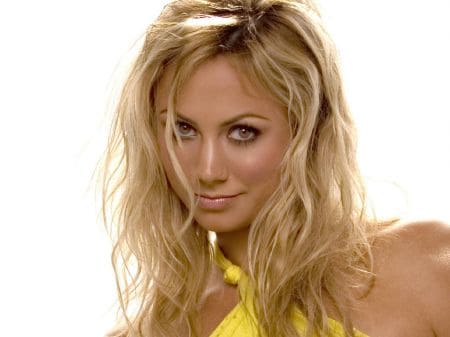 "Greta can be a guy or a girl, which is brilliant," Zachary Levi told Michael Ausiello this week. "The Buy More has now been taken over by the CIA and it's a fully functioning operation by the government, so there are these constant agents that are in the store. First it was Olivia Munn, who looked hot in her little Nerd Hereder outfit, and [next was] Isaiah, who was a hoot to work with."
In other major Chuck casting news, Linda Hamilton will play the title character's mother. The season premiere airs on September 20.
Matt Richenthal is the Editor in Chief of TV Fanatic. Follow him on Twitter and on Google+.