Sarah Ramos stars on Parenthood as Haddie Braverman. What can fans expect from this show and this character as season two progresses?
That's one of the questions we asked the 19-year old in the following exclusive interview...
What is your favorite part about your character?
Probably that she's more involved in her family than I am in mine and most kids are. May and Miles and I always joke about it, but its true. Most kids really don't like spending time with their family, but in this show they always are. It's fun to get to do, and to watch.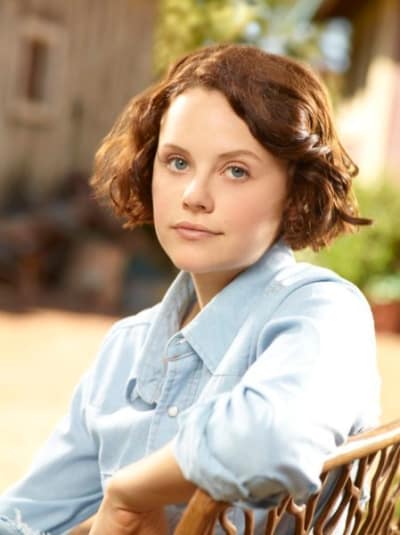 What can we look forward to in the second season? Any spoilers?
There's already the news that my character gets a new boyfriend, which is [Michael B. Jordan] from Friday Night Lights, which I watch and I was obsessed with Landry for so long. Basically, I was just obsessed with Landry for so long and he was liking this girl and the character, Vince, who's going to come play my boyfriend, the character who played him came and made me be like "oh now I like both of them," which was a big deal for me.
My character is running for student council, which always sounds so fake to me, but they made it work. She's growing as a character. We're trying to make it being a balance between a character who's with her family all of the time and loves it and the person who's realizing who they are independently from the family's influence. She's at that age where she's questioning herself and what she's doing. There's a lot of confusion, so there will be so much growth.
Can you relate to any of the happenings on the show?
Going on the end of the year last year, where Mae's character sleeps with my boyfriend, it's so scandalous and so dramatic, but I had a friend who went through something like that and it didn't blow up into such epic proportions, but I understand that kind of stuff. Of course, I relate to questioning yourself, as every teenage does. It sucks, too [laughs].
Is there anyone on the show that you'd love to get to work with more?
Absolutely. I want to work with everybody because they're great. But the people I want to work with the most because it's realistic to work together are [Mae Whitman and Miles Heizer]. Miles is unbelievable. He's the funniest kid ever.