What is The Event?
It's the most hyped new show of the fall season, that's for certain, but to what does the title actually refer? That question is not answered in an extended NBC promo for the drama, but will it even be answered on the series premiere?
And, if not, will fans have patience for yet another drawn-out, mythology-heavy show, considering the flop of FlashForward and the controversial conclusion to Lost?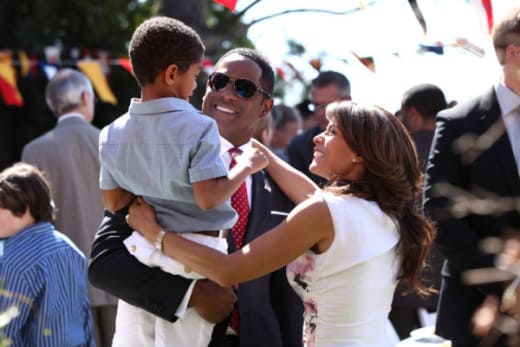 Producer Evan Katz understands this issue and says: "We're very cognizant of the audience's patience, of rewarding the audience. The show's really designed to answer questions, to satisfy people, to keep them hooked... we're keeping [some] mysteries open, but we're solving [others]."

Katz does promise that "in the second episode we are very clearly answering the two largest open questions in the pilot."
That pilot airs on September 20 and you can get an early look at scenes from it below:
Matt Richenthal is the Editor in Chief of TV Fanatic. Follow him on Twitter and on Google+.