A popular, significant character will return to season four of True Blood.
Sources confirm to TV Line that Allen Hyde will reprise the role of Godric, Eric's Maker, at some point this summer. He was last seen sacrificing himself atop a rooftop on season two, only to briefly visit Eric in a quick scene from the September finale.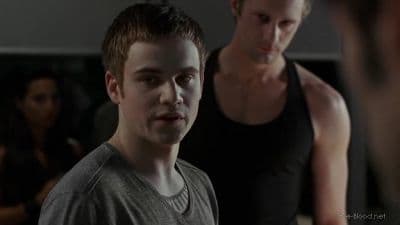 Executive Producer Alan Ball won't reveal much about Godrick's appearance on season four, except to tease that fans will see "a different side" of the character.
HBO is yet to announced a premiere date for True Blood.