The Secret Life of the American Teenager returned from a lengthy hiatus last night. Our critic has reviewed "Who Do You Trust" HERE.
What can fans expect from upcoming episodes, specifically for Ben and his baby mama Adrian? Let's find out, courtesy of star Ken Baumann and his new interview with TV Line...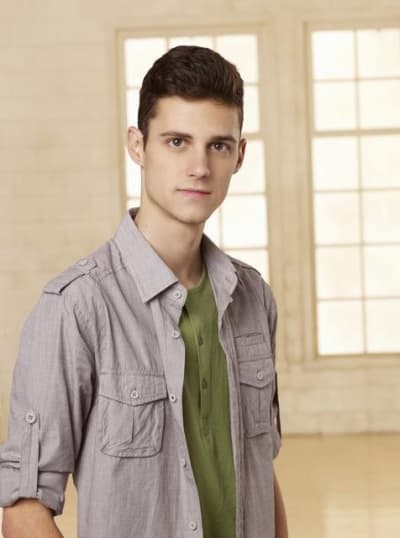 What's on tap for Ben? I'd say this is the most difficult, challenging season for Ben yet. He is dealing with his most adult issues, and there are a lot of really dramatic, maybe even tragic things that he's going to have to endure.
Will there resolution to the Ben/Adrian pregnancy storyline? There is definitely going to be resolution. I don't know how exactly when that will air or how many episodes into the season, but I believe it's about 12 episodes in from [the] premiere.
What about Ben and Amy? As this show is really skilled at, there are definitely going to be a lot of interactions between Ben/Amy, Adrian/Ricky and Ben/Ricky. It's a small world, that high school... Amy, in particular, has been through the pregnancy-thing before, so she's there. You're also going to see Ben yearn for a way out eventually, and why would you not want to go back to your first love? There is a lot of fun stuff between Ben and Amy coming up.