Spoiler Warning: Stop reading now if you don't want to learn what major event takes place on the June 6 episode of The Secret Life of the American Teenager.
Okay? Prepared for serious intel? Following next week's two-hour wedding event, a tragedy will strike Adrian and Ben: the couple will lose its baby.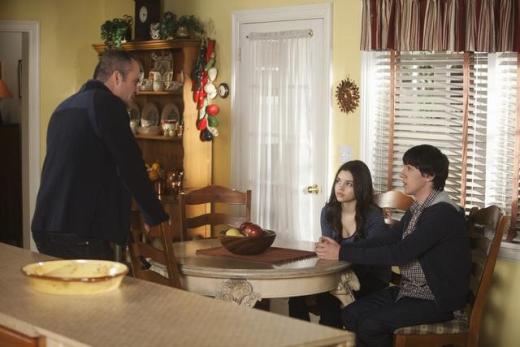 "The possibility is so far outside the realm of what Adrian and Ben are thinking that they won't see it coming," creator Brenda Hampton says to EW. "She's taken good care of herself, she's done all the right things, but... these things happen. I think even though viewers are going to know what is going to happen, they too will be overwhelmed with emotion."
What impact will this development have on the show's main characters?
Explaining how this is "one of the consequences of unprotected sex," Hampton says Adrian "will go from depressed to angry to acting as if it never happened to finally allowing herself to accept the loss, as well as deal with her past and why she has made the choices she's made in her life.
"Then she'll have to decide whether or not she wants to continue to make bad choices or learn and grow from the experience. Is the experience going to mean nothing, in other words, or will it transform her?"
Heavy stuff, indeed. Prepare yourself, Secret Life fans.
Matt Richenthal is the Editor in Chief of TV Fanatic. Follow him on Twitter and on Google+.