The fourth season premiere of True Blood came oh-so-very-close to setting a record on Sunday night, as "She's Not There" was viewed by 5.42 million viewers during its original broadcast.
The show's all-time record? 5.44 million, which was reached by last season's penultimate episode.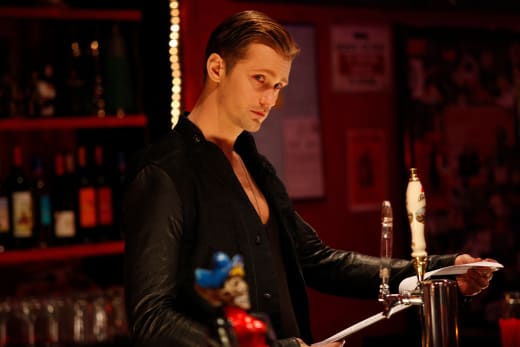 In other Sunday night ratings news:
Season four of Leverage got off to an impressive start, garnering 3.42 million total viewers, an increase of 10 percent over last year's opening installment.
Falling Skies dropped a bit from its huge debut. But 4.2 million viewers is nothing to be ashamed about on basic cable. Expect the series to be renewed any week now.
Leading out of Leverage, Week 2 of Falling Skies scored an audience of 4.2 mil, with 1.9 mil falling in the 18-49 demo. While that marks a drop of 29 and 25 percent, respectively, from the sci-fi drama's out-of-this-world premiere numbers, the tallies are still strong for a basic cable drama.
Matt Richenthal is the Editor in Chief of TV Fanatic. Follow him on Twitter and on Google+.