Welcome to the first annual TV Fanatic Awards.
With the 2010-2011 season behind us, we're here to stop and reflect. Which series had the most dramatic effect on you over the last few months? Which made you laugh the hardest? Which new series has earned a spot on your DVR for the foreseeable future?
Over the next few days, we'll ask readers for their takes on various shows and stars. We'll then post the results.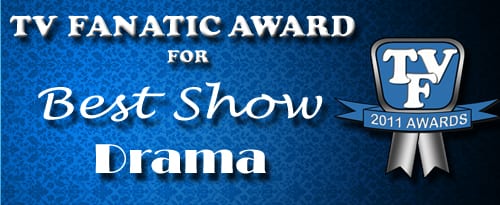 Remember: these polls only reflect programs that aired throughout 2010-2011. So, with apologies to Dexter, Mad Men and Sons of Anarchy, it's time to kick off these awards below:
What was the year's best drama?
Matt Richenthal is the Editor in Chief of TV Fanatic. Follow him on Twitter and on Google+.