Vince Gilligan doesn't care if you like Walter White.
This is an unusual statement for a series creator to make, but Breaking Bad is an unusual series. In all the best ways, of course.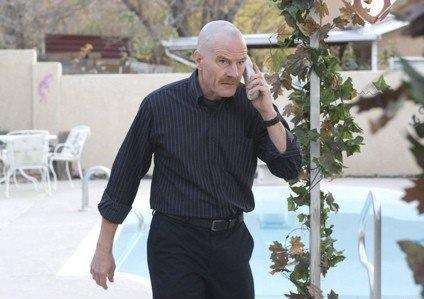 Heading into its fourth season premiere on July 17, the drama has turned its main character darker and more despicable each year, with Gilligan recently saying that's the goal: intrigue over sympathy.
"It's super important to me that people stay interested in Walt,"
Gilligan told
ZaptIt. "It's not quite as important to me that people continue to root for him... this show is something of an experiment in that we're taking our good guy and turning him into a bad guy throughout the course of the series.
"It seems to me that our fans are not monolithic; they don't think with one group mind. They all have different thresholds of tolerance for Walt's bad behavior... all that really matters to me at the end of the day is that he remains interesting."
If that's your intent, Vince, allow us to say: mission accomplished.
Matt Richenthal is the Editor in Chief of TV Fanatic. Follow him on Twitter and on Google+.