As Walter White Jr., RJ Mitte has a front row dinner seat every week to the best show on television.
And in an interview with TV Fanatic yesterday, the Breaking Bad couldn't hold back his excitement over season four and didn't mince word when describing the first two episode of the summer: "They're completely insane," he told me.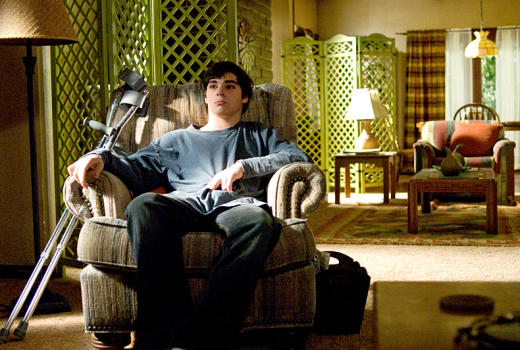 Will young Walt continue to admire older Walt? There's little to like at this point about the teenager's father and Mitte says his character will learn that more and more: "He's seeing somewhat through the smoke and mirrors."
Mitte, of course, has Cerebral Palsy, but he doesn't consider himself a role model to others with the condition ("If they wanna look at me as one, that's fine. But I'm just an actor."). The show has only brought up the disease twice, once on season one and once on season three.
The star would much rather focus on Bryan Cranston and Anna Gunn, his on-screen parents.
"They are great actors and great people," he said. "They truly are some of the best actors around and it's such an amazing honor to work with them."
Breaking Bad returns on Sunday night, July 17. Visit TV Fanatic as soon as the premiere concludes for a detailed review.
Matt Richenthal is the Editor in Chief of TV Fanatic. Follow him on Twitter and on Google+.